Ready To Use King Size Leaf Roll Cones Organic Cigarettes Jar
Regular price
Rs. 350.00
Sale price
Rs. 349.00
Unit price
per
Sale
Sold out
Product Description: 
The ready to use tendu palm leaf cone is 100% non toxic herbal cigarette. 
These

non nicotine cigarettes

cones are available in a pack of 56 that is made of tendu palm leaf.

The leaf rolls contain no additives, glue or chemical which is

nicotine and tobacco free cigarettes

.  

These ready to use non nicotine wraps are eco-friendly and a best alternative to tobacco. 

Each wrap can produce 15-20 smokes at a time as per the density of mix filled in it. 
These organic cigarettes are eco-friendly and biodegradable and the best alternative to tobacco. 

Shipping & Returns

● The Indian postal service will handle standard shipping.
● We have a standard shipping time of 1-7 business days within India. Your order will be processed within the next 24 hours.
● Items are only exchanged if they are faulty, damaged, or the incorrect item was shipped within the specified time frame of seven days.
● For other inevitable reasons, there will be no refunds.
● After 7 days, we are unable to honour exchange requests.

Care Instructions

● Smoking is not permitted in public places, whether it is tobacco or not.
● We assume you consulted a physician before purchasing this medicine and are not self-medicating.
Share
View full details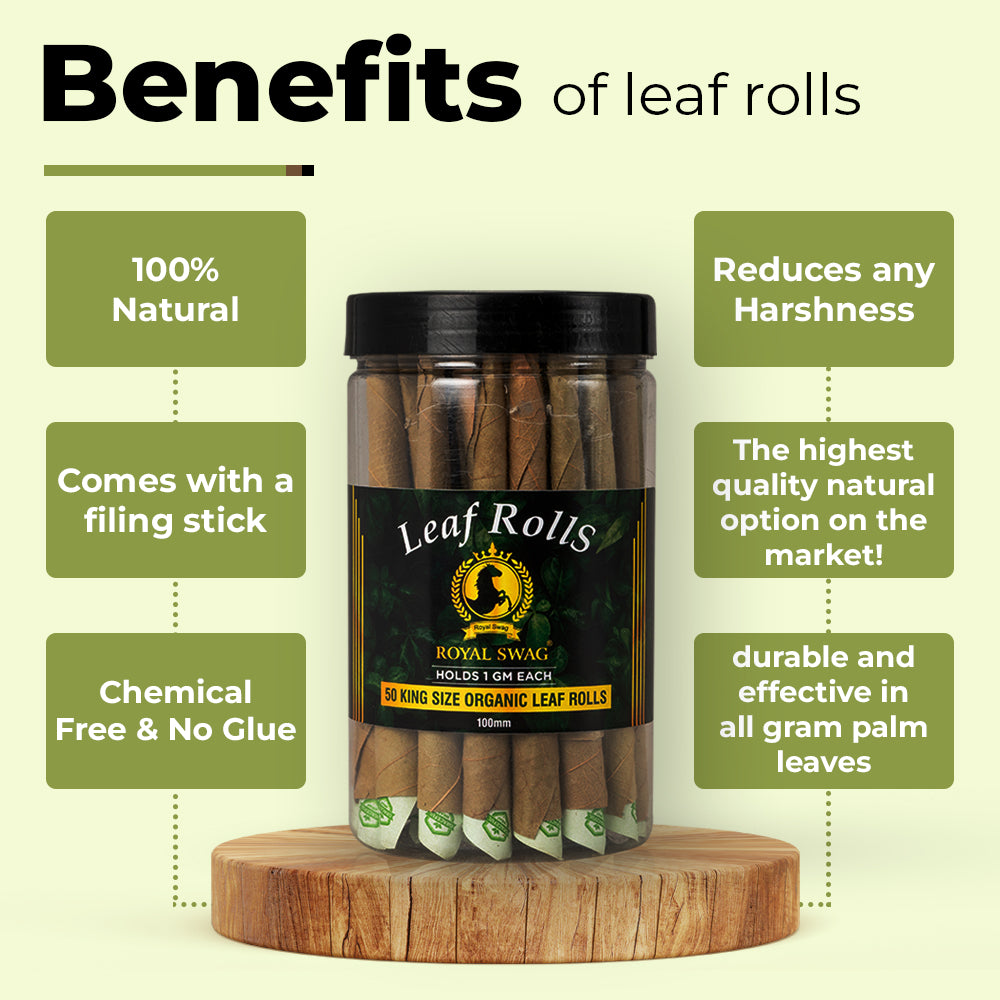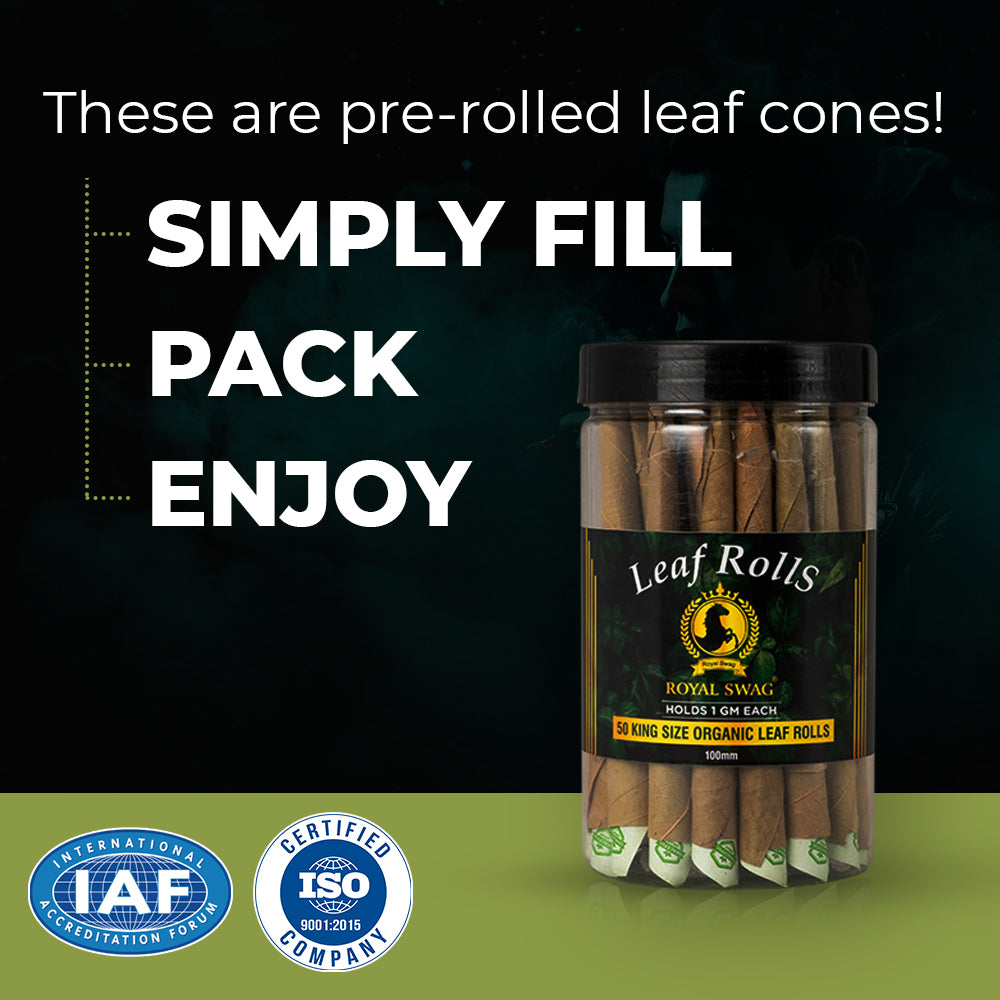 FAQs
"Leaf Rolls Cones" are pre-rolled cones manufactured from untreated, natural leaves, usually taken from food plants like palms and cornhusks. These cones are made to be a practical and environmentally responsible substitute for rolling papers for smoking tobacco or plants.
Compared to conventional rolling papers, Leaf Rolls Cones have a few benefits. Firstly, they are made from natural leaves, providing a unique smoking experience and often adding subtle flavors to the smoke. Second, Leaf Rolls Cones are pre-rolled, which makes them simpler and more practical to use, particularly for people who might find it difficult to roll their own cigarettes or joints.
The Leaf Rolls Cones are normally produced from natural leaves and do not contain any chemicals or additives.
The Leaf Rolls Cones are normally produced from natural leaves and do not contain any chemicals or additives.
Using Leaf Rolls Cones is simple. Simply grind your tobacco or herbs, fill the cone to the proper level, then twist the end to seal the contents. Leaf Rolls Cones often come with a built-in filter or crutch to enhance the smoking experience and prevent loose materials from entering your mouth.
The use of Leaf Rolls Cones with various smoking substances, including tobacco, herbs, and other acceptable smoking mixtures, is possible. Use only items that are secure and permitted in your region.
Let customers speak for us